Kitcha Ma'ar - Honeybread
Habesha Food by Birlin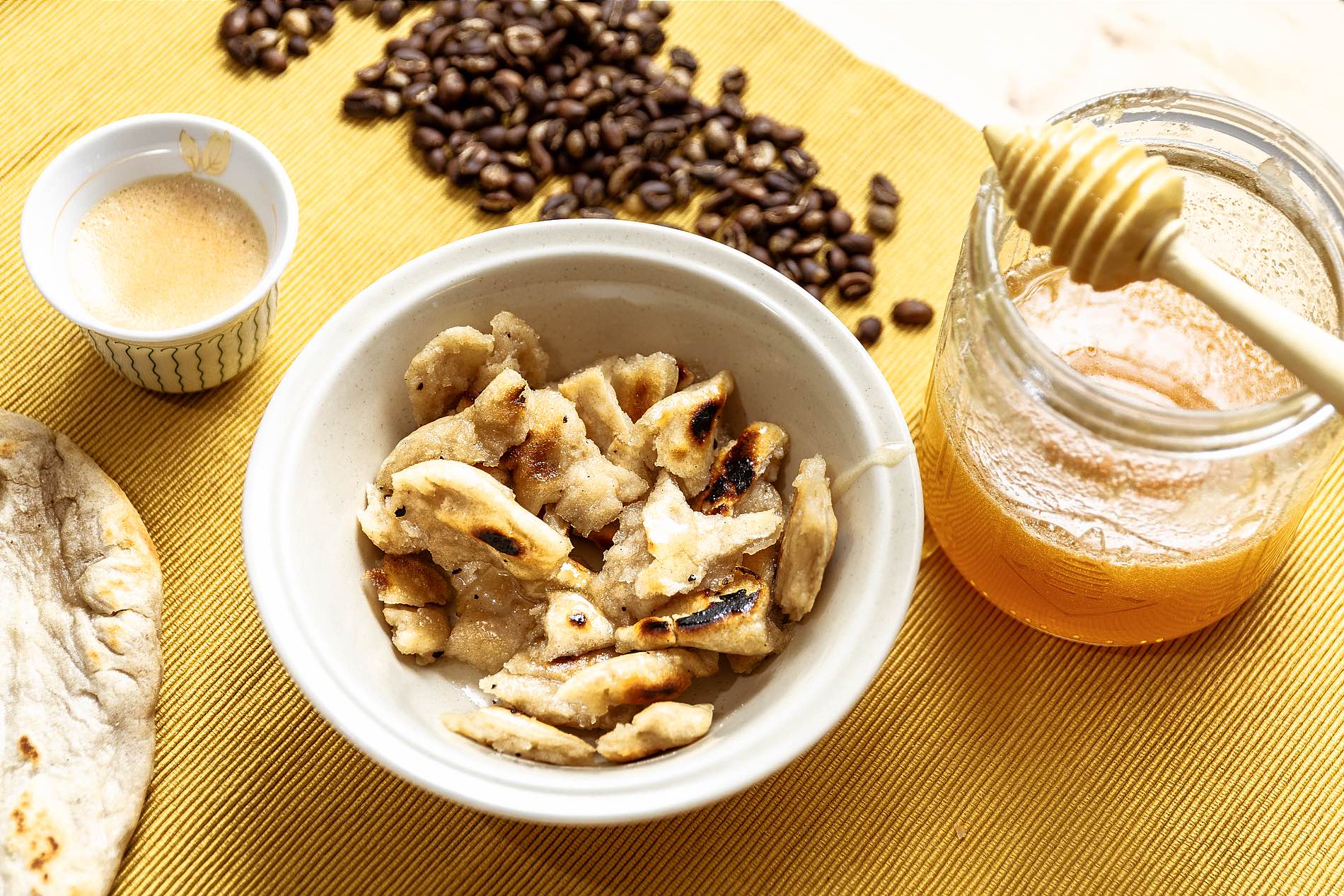 Honeybread for breakfast or as snack
This breakfast recipe is very easy to prepare. A dough is formed from flour and water, which is baked in the pan as a flatbread.
Then just cut the bread by hand and marinate with honey – done!
Seasoned with ethiopian butter and berbere, this bread can also be served with any main meal.
Ingredients (2-3 persons)
250 g flour
230 ml water
1/2 TL salt
1 EL oil
1 EL water
3 EL honey
Preparation
Put the flour in a bowl and mix with salt and water. Stir well with a fork until there are no lumps in the pond. Heat a pan and brush with a little oil. Place the dough in the pan, spread evenly and unpack on both sides until you get a crispy crust. Use your fingers to cut the dough into small pieces.
Mix a tablespoon of water with the honey and then mix this mixture with the Kitcha and knead thoroughly.
Leave to stand for approx. 45 minutes and serve with an ice cream of your choice.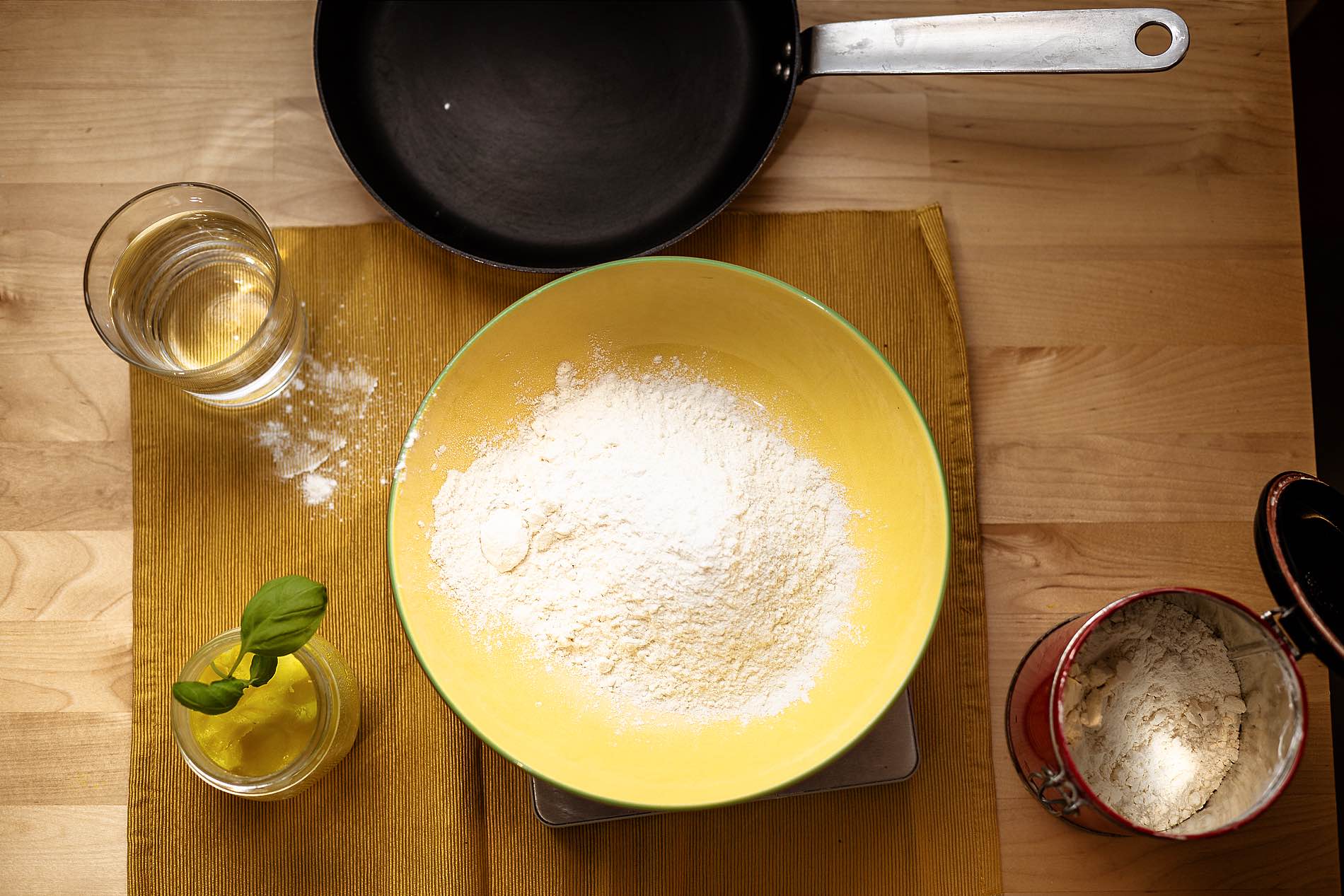 Flour, water and a little salt – you don't need more for the bread!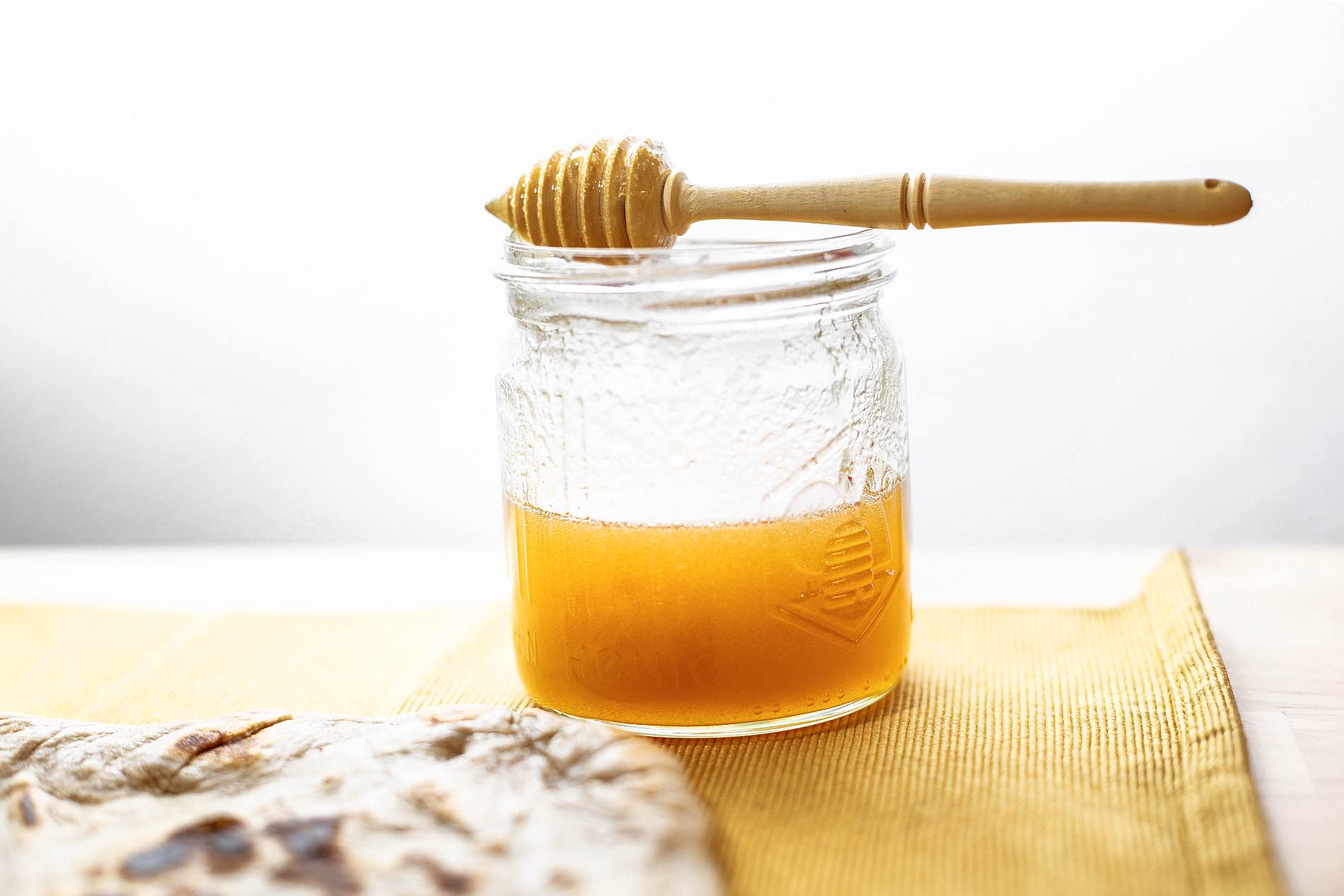 After baking, the bread is cut up and marinated with honey.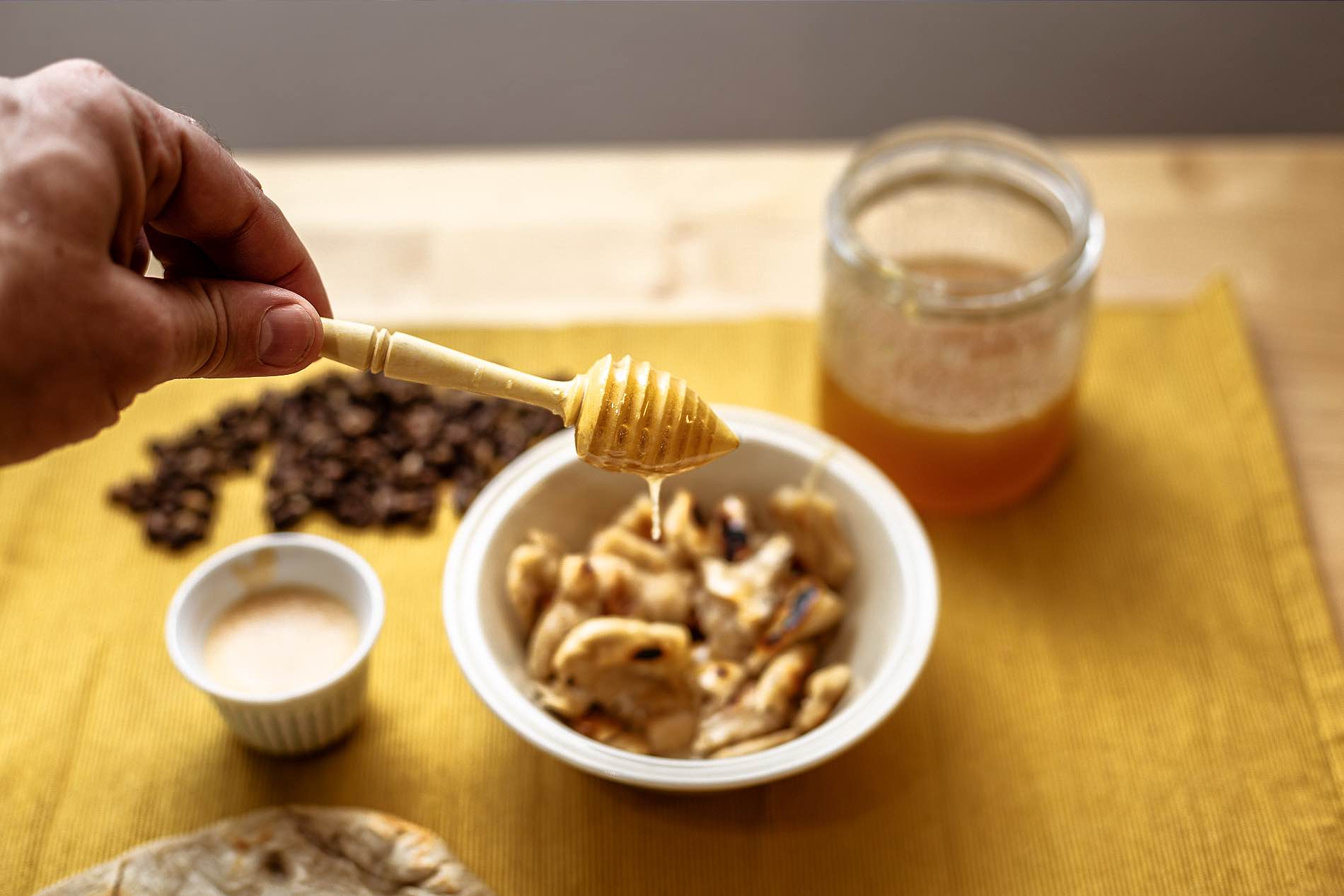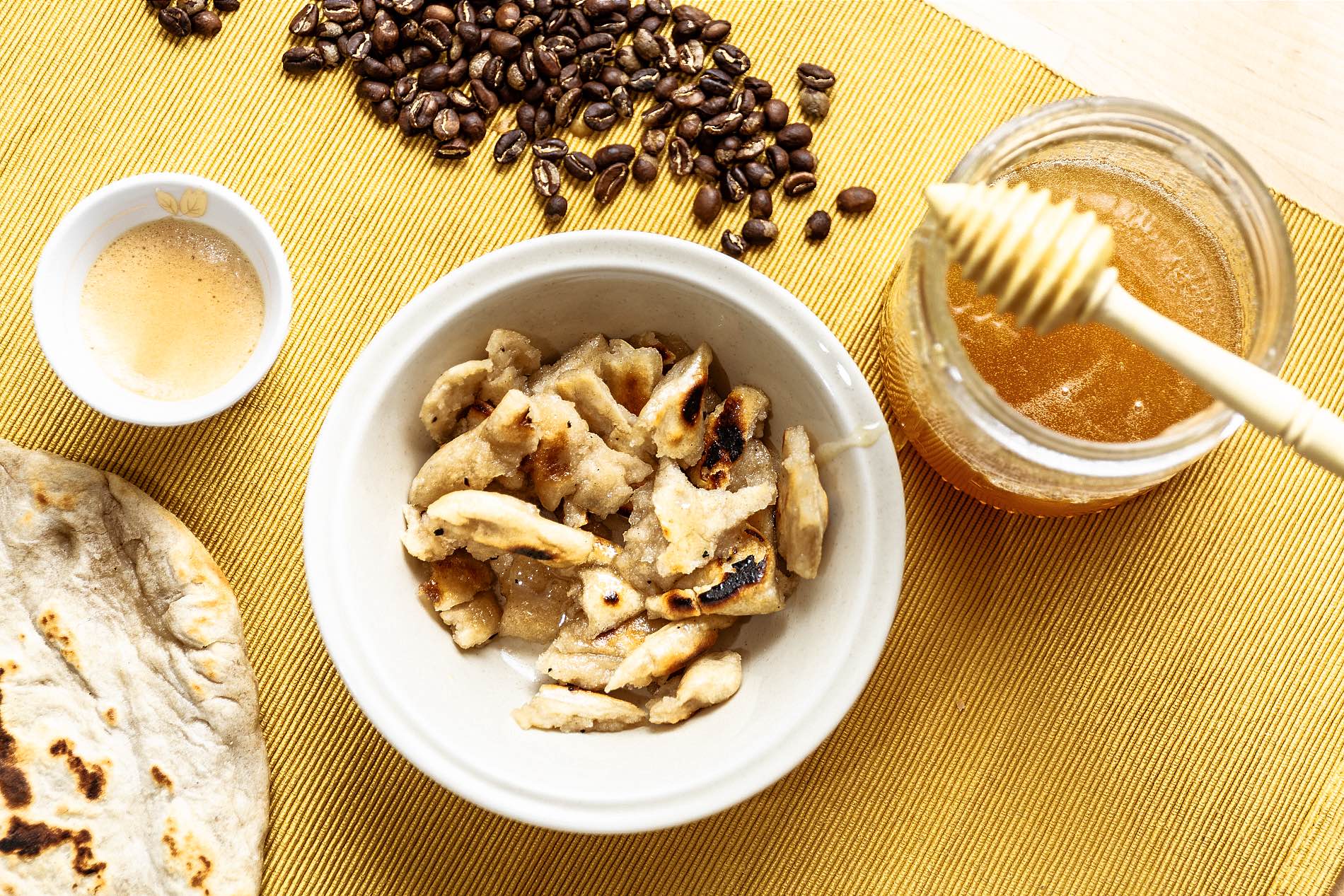 This is what a delicious breakfast looks like!